2020 Mortgage Training Webinars
Listed below is our 2020 mortgage training webinar calendar. Most titles are available via live, CD, and On-Demand formats, and many offer industry-specific credits. Simply click a title for more details.
SAFE 20 Hour Course - Webinar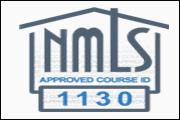 This course has been approved by NMLS, and prepares you for the NMLS licensing examination. It satisfies the required 20 hours of national pre-licensing NMLS education to earn your mortgage license.
Available Versions:
Lending 101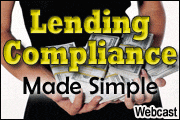 We'll summarize the nuts and bolts of the federal lending requirements.
Available Versions:
Recorded. Also available via CD, On-Demand
TRID for Beginners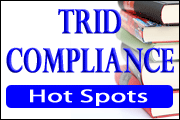 Learn about the latest "TRID" Loan Estimate and Closing Disclosure compliance hot spots.
Handling Loan Applications - What Can Go Wrong?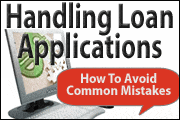 Join this fast-paced webinar to understand the application process with step by step instructions and actual examples that explain the requirements of several confusing regulations in terms that are easy to understand.
Introduction To Credit Analysis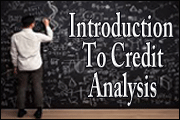 This course examines credit analysis techniques that can be used to measure, understand and interpret a borrower's cash sources for operations and repaying a loan.
Available Versions:
Live on: 3/11/2021. Also available via On-Demand
UCC For Lenders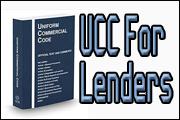 This program is a comprehensive Uniform Commercial Code (UCC) secured lending program for persons new to banking and is also recommended as a refresher.
Dealing With Appraisals: Regulations And Requirements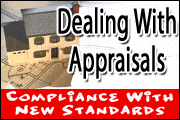 Learn in-depth details of the appraisal and valuation process, from both the lender and appraiser side of the game.
Available Versions:
Recorded. Also available via CD, On-Demand
Basic Underwriting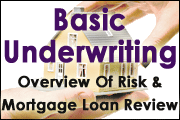 This class will give an excellent overview of the components of risk an underwriter considers in reviewing a loan.
Best Practices To Manage Construction Lending Risks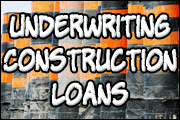 This training event explains key risk elements that must be considered when underwriting construction loans to ensure potential problems are recognized and managed, and that profitable results will follow.
Available Versions:
Live on: 03/23/2021. Also available via On-Demand
Recorded. Also available via On-Demand
Best-Ever Compliance Checklists for Consumer Loans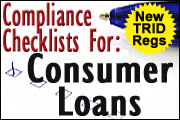 Colorful easy-to-use checklists lead lenders and processors through the various compliance requirements.
Available Versions:
Recorded. Also available via CD, On-Demand
Looking for webinars available right now? Check out our on-demand webinars.
Find Seminars, Webinars, And Online Training In Your Area
Benefits Of Our Mortgage Training Webinars
A webinar is an audio presentation covering a specific topic that you attend via your phone, tablet, or computer instead of having to go to a physical location with others. During the webinar, you get the training, plus can interact with the speaker, as well as listen to questions from other attendees. Each of our mortgage (and bank) training webinars typically last 60-90 minutes.
Benefits of our bank and mortgage training webinars include convenience, flexibility, access to expert advice, and no travel or special equipment.
What Do Our Mortgage Training Webinars Cover?
Below is just a sample of what our bank and mortgage compliance webinars cover:
Residential Lending
Construction Lending
Mortgage Origination
Loan Processing
Loan Underwriting
Handling Loan Apps
Analzing Tax Returns
Credit Analysis
Appraisal Valuations
Escrows
AML / BSA
Call Reports
Suspicious Activities Reports (SAR)
TRID and TILA
TheMortgageTrainingCenter.com. 5755 North Point Parkway, Suite 227 | Alpharetta, GA 30022 | 770-410-1219 | support@TheMortgageTrainingCenter.com
Copyright TheMortgageTrainingCenter.com 2018 | Web Site Development by OTAU