Listed below are our best-selling mortgage training seminars. Most are available in multiple cities across the country, and many offer industry-specific credits.
Critical Selling® Skills Sales Training Seminar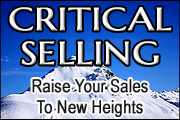 The CRITICAL SELLING
®
seminar is a one-day program that teaches how to win the key moments with customers that ultimately determine the outcome of the sale. Whether you market to businesses, consumers, or a blend of both, this seminar is a fit for all sales environments.
Next Cities/Dates:
How To Deliver Exceptional Customer Service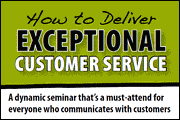 This seminar teaches ways to work easily with others and create a more pleasant environment. It will help you train yourself, your staff, and your organization not only to head off problems, but also to rise to a superior level of service excellence.
Next Cities/Dates:
Business Writing For Results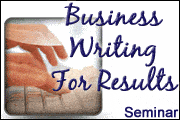 Learn The Best Techniques For Business Writing
This seminar focuses on day-to-day writing, bringing you up to speed with skills that will be useful to you for the rest of your life.
Next Cities/Dates:
Bud To Boss New Supervisor Training Seminar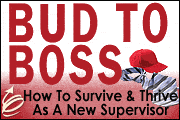 Management Fundamentals For Your Transition From Co-Worker To Supervisor
Bud to Boss is a unique training event designed to equip new supervisors with the fundamental skills they need to skillfully shift from team member to leader.
Next Cities/Dates:
Find Seminars, Webinars, And Online Training In Your Area
TheMortgageTrainingCenter.com. 5755 North Point Parkway, Suite 227 | Alpharetta, GA 30022 | 770-410-1219 | support@TheMortgageTrainingCenter.com
Copyright TheMortgageTrainingCenter.com 2018 | Web Site Development by OTAU