Leadership, Team-Building And Coaching Skills For Managers And Supervisors
Seminar: ID# 1003666
Make Your Supervisors The Best!

This innovative one-day team-building seminar is designed to teach you powerful employee coaching methods to turn even problem employees into super-productive, motivated winners!

This training session is available in both in-person and video conference formats. Same great training; you simply decide which format best fits your needs!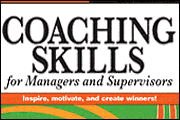 Upcoming Seminars:
TheMortgageTrainingCenter.com. 5755 North Point Parkway, Suite 227 | Alpharetta, GA 30022 | 770-410-1219 | support@TheMortgageTrainingCenter.com
Copyright TheMortgageTrainingCenter.com 2023 | Web Site Development by OTAU