Listed below is our HR webinar calendar. Most titles are available via live, CD, and On-Demand formats, and almost all offer SHRM and HRCI credits.
Handling Loan Applications - What Can Go Wrong?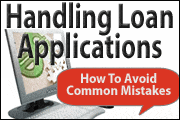 Join this fast-paced webinar to understand the application process with step-by-step instructions and actual examples.
Available Versions:
Recorded. Also available via CD, On-Demand
Lending 101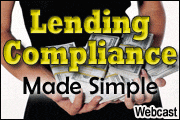 We'll summarize the nuts and bolts of the federal lending requirements.
Dealing With Appraisals: Regulations And Requirements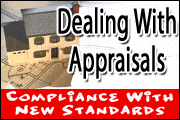 Do you know the requirements? We'll go in-depth on the details of the appraisal and valuation process, from both the lender and appraiser side of the game, to provide a thorough understanding of what is required and what you have to have.
Looking for webinars available right now? Check out our on-demand webinars.
Find Seminars, Webinars, And Online Training In Your Area
TheMortgageTrainingCenter.com. 5755 North Point Parkway, Suite 227 | Alpharetta, GA 30022 | 770-410-7569 | support@TheMortgageTrainingCenter.com
Copyright TheMortgageTrainingCenter.com 2018 | Web Site Development by OTAU