HR On-Demand HR Webinars, Webcast, and Audio Conferences
Listed below are On-Demand webinars and audio presentations. All have run within the last six months, so all are up-to-date and timely.
Handling Loan Applications - What Can Go Wrong?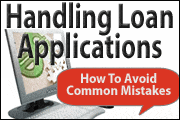 Join this fast-paced webinar to understand the application process with step-by-step instructions and actual examples.
Available Versions:
Recorded. Also available via CD, On-Demand
Lending 101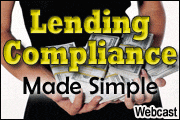 We'll summarize the nuts and bolts of the federal lending requirements.
Dealing With Appraisals: Regulations And Requirements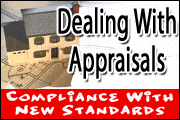 Do you know the requirements? We'll go in-depth on the details of the appraisal and valuation process, from both the lender and appraiser side of the game, to provide a thorough understanding of what is required and what you have to have.
Looking for live events? Check out our webinar calendar and seminar calendar.
Find Seminars, Webinars, And Online Training In Your Area
TheMortgageTrainingCenter.com. 5755 North Point Parkway, Suite 227 | Alpharetta, GA 30022 | 770-410-7569 | support@TheMortgageTrainingCenter.com
Copyright TheMortgageTrainingCenter.com 2018 | Web Site Development by OTAU